For sale used Dell Inspiron 7500 Notebook Advanced Port Replicator model TSR9P
Compatible with the Inspiron 7500 notebook. Notebook locks into the port replicator in seconds and then you have the convenience of using full size peripherals.

Front view: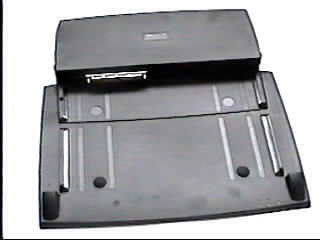 Top label model number: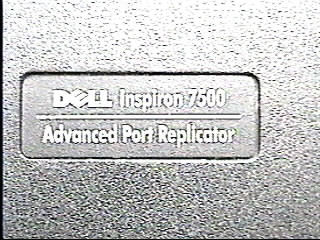 Rear view, ports from left to right in this picture are: 3-pin power connector for PA-6 adapter, ps2-style mouse, ps2-style keyboard, serial port, parallel port, video monitor port, SVHS video out port (?), 2 USB ports, RJ45 network jack, SPDIF port (phono plug), and audio in, microphone, and audio out (all 3.5mm jacks):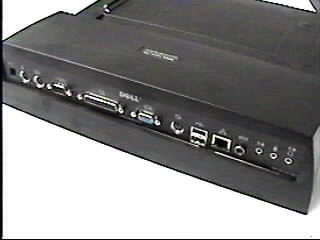 Front indicator lights: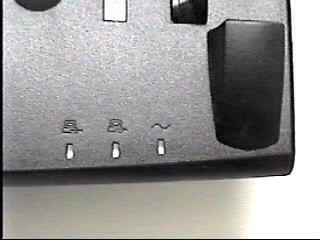 Front side switches: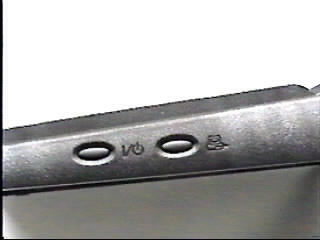 Label on underside with model number:

These are previously used units from dot com bankruptcy/liquidation auctions, in most cases used for less than 18 months. They have been tested and we offer a 15-day money back guarantee. If a unit has a problem you may return it within 15 days from the day you receive it and we will refund your purchase price less outward shipping cost (you pay both outward and return shipping).
NOTE no monitor stand, software or manuals is included with this unit. You can use the PA-6 adapter that came with your Inspiron to power both the port rep and the docked notebook or you can order the combo item below that includes a PA-6 power adapter. Any drivers or documentation needed can be obtained free from Dell's web site.
Dell Inspiron 7500 Advanced Port Replicator: $99.
Dell PA-6 watt power adapter with AC cord: $29.
Combo: Dell Inspiron 7500 Advanced Port Replicator and PA-6 Power Adapter: $125.
We accept paypal via the above shopping cart buttons, visa, and mastercard. Sorry, we do not accept American Express or Diners Club or any other credit cards.

To order or for any enquiries please email me with your requirements or call 408/725-8652. We are in San Jose, California.

Limited quantities available and offered subject to stock on hand. California residents please add local sales tax rate. Forq overseas shipping please email me with your county of residence for a quote.

Copyright 2001, 2002 David J. Nixon All Rights Reserved