Dell™ PA-10 Power Supply Adapter For Latitude™ and Inspiron™ Notebook Computers
Currently OUT OF STOCK as of 11/28/04
Many used PA-10s seem to have a problem with the DC connector that results in the power adapter not being fully recognized by the laptop. Not sure if this is really a hardware problem or if there is some software issue that results in that message. If you know the answer - please let me know via email - thanks.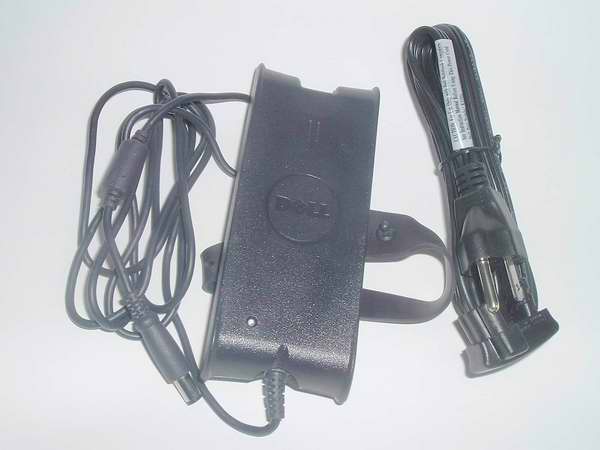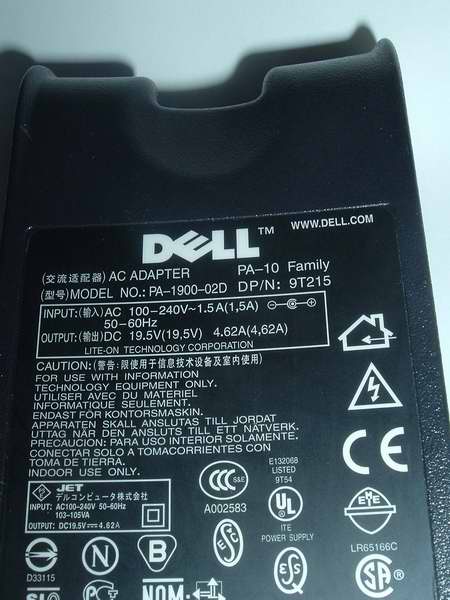 PA-10 Family
Model: PA-1900-02D
Part No: 9T215
Input: 100-240 Volts AC at 1.5 Amps 50/60 Hz
Output: 19.5 V DC 4.62A 90 Watts
Compatibile with: Dell Latitude D400, D500, D600, D800 Series
Compatibile with: Dell Inspirion 8500, 8600
Compatibile with: Dell D/Dock docking station, D/Port port replicator
Refurbished item in excellent condition - tested and guaranteed for 15 days from when you receive it - see below.
Dell PA-10 90 watt power adapter with AC cord: $39.
Extra shipping cost for international (non-USA) orders: $9.00 (total shipping $15 - $6 added at checkout)
US Shipping of $6 will be added at checkout. For international orders please add the extra international shipping item to your shopping cart prior to checkout.
We offer a money back guarantee. If a unit has a problem you may return it within 15 days from when you receive it and we will refund your purchase price (you pay return shipping, outward shipping not refundable).
We accept paypal (and indirectly visa and mastercard) via the shopping cart buttons above. We also accept visa and mastercard directly via phone at 408 725 8652 (ask for Dave). Sorry, we do not accept American Express or Diners Club or any other credit cards. For any enquiries please email me with your requirements or call Dave at 408/725-8652. We are in San Jose, California.
Limited quantities available and offered subject to stock on hand.
Copyright 2001-2005
David J. Nixon All Rights Reserved